When looking for a new vehicle, one should consider the Mitsubishi Pajero in Brisbane and all across Australia. This wonderful vehicle has a lot to offer anybody that wants to buy a new car. The Pajero comes with lots of features, including a lot of space and the ability to have some off-road fun if you so desire. Here, we will explore this car in more detail.
Exterior features of the car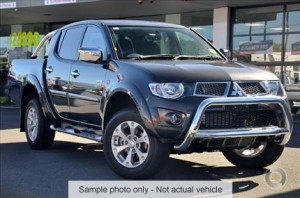 The Pajero has lots of great exterior features. The wheels are a trendy six spike alloy, which make it great for a trip off road. In addition, the two tone spare wheel on the back gives the vehicle a sleeker visual appeal. The headlights are a new design that is a cluster, offering better night vision. The door handles have been designed in chrome, and the body of the vehicle is a unique two-tone paint with bold Pajero graphics, which makes it look different from other vehicles on the market. Moreover, the footboards are wider making it much easier to get in and out of the vehicle.
Interior features of the car
The interior of the vehicle offers wood print panels and a leather-wrapped gear, drive, and parking brake levers. The vehicle is equipped with a parking sensor in the rear-view mirror that makes it easier to back into tight spaces. You will also find a sensor located on the bumper to help prevent other parking issues. The dashboard is equipped with a multi meter, making it easy to determine that the vehicle is running properly.
The Pajero has clearly been designed for comfort. The vehicle offers power windows and electric mirror controls for easy adjustments. The air conditioner has second and third-row ducts to make sure that everybody can be comfortable with the temperature level. The seats are designed with lumbar support, which makes long treks in the vehicle much cosier.
Additionally, the steering wheel can be tilted and adjusted for comfort, making driving easier. Additionally, there is plenty of leg room for everyone in the vehicle. There is also ample storage space with a centre console that opens, drink holders for every seat and magazine holders for the back. Comfort is important when driving or riding in any vehicle, and the Pajero does not fall short in this category.
When considering a new vehicle, the Mitsubishi Pajero is a vehicle of supreme luxury. The interior and exterior features are wonderful and there are few other vehicles available on the market that compares to it. When you buy a Pajero, you are not just buying a vehicle, you are purchasing a lifestyle. These vehicles are sporty, unique, comfortable, and perfect to drive on the road but aggressive enough to go off road as well.