When purchasing a car, there are many benefits if you decide to buy from a local dealership. Here are just five reasons why you should consider using a Brisbane car dealer for the purchase of your next vehicle if you live in the local area.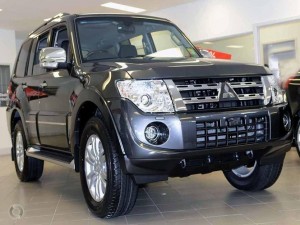 Buying locally simplifies the buying process
When purchasing a vehicle, buying from a local car dealership will make the whole process much simpler. There are many car dealerships inBrisbanefrom which to choose. A local car dealership will be easy to get to and allow you to return to the dealership in order to make sure you are getting the perfect new vehicle.
Easy to get quotes locally
When you are considering using a Brisbane car dealer, you will be able to visit each of the dealerships in the area to obtain quotes on different vehicles.  This will ensure that you are getting the best possible price on the vehicle that you want. You can also obtain quotes from online dealers and bring them with you to compare prices and to use as bargaining tools.
Easier to make appointments
It will be much easier to make an appointment that is convenient for your schedule at a local dealership. Having to go out of town to buy a car will take a lot longer and is probably not worth the hassle. In the majority of cases, you can make an appointment with your local dealership and be able to find the vehicle that you want at a price that you can afford all within a couple of days. Driving a new car home from a dealership will be much more convenient than having to plan a trip to get your new car.
Financing is easier locally
When purchasing a vehicle, you may be able to get a better interest rate from a local company than you would get from a national chain or a company located in a different area. In addition, if you buy from a dealership, you could secure financing through your bank or other financial institution easier.
Benefits the local economy
When you buy your car from a Brisbane car dealer, you are supporting your community. Often time's, car dealerships support the community in a variety of ways such as donations to local charities and helping out with community events. Keeping your money in the community that you live in is always a good thing.
Buying a car is a big financial decision that should not be taken lightly. Taking the time to do a bit of research and choosing a Brisbane car dealership can be extremely beneficial and make the process of buying a car much less stressful.